Yin/Restorative & Chakra Meditation
with Savitri Sattoe
A must for all yogis and yoginis, beginners to advance!
Date: 16 June 2019
Time: 13:00 – 16:00 (+/- 3 hrs)
Price: eur 35,- 

For members only: 

– 5% discount for unlimited subscription holders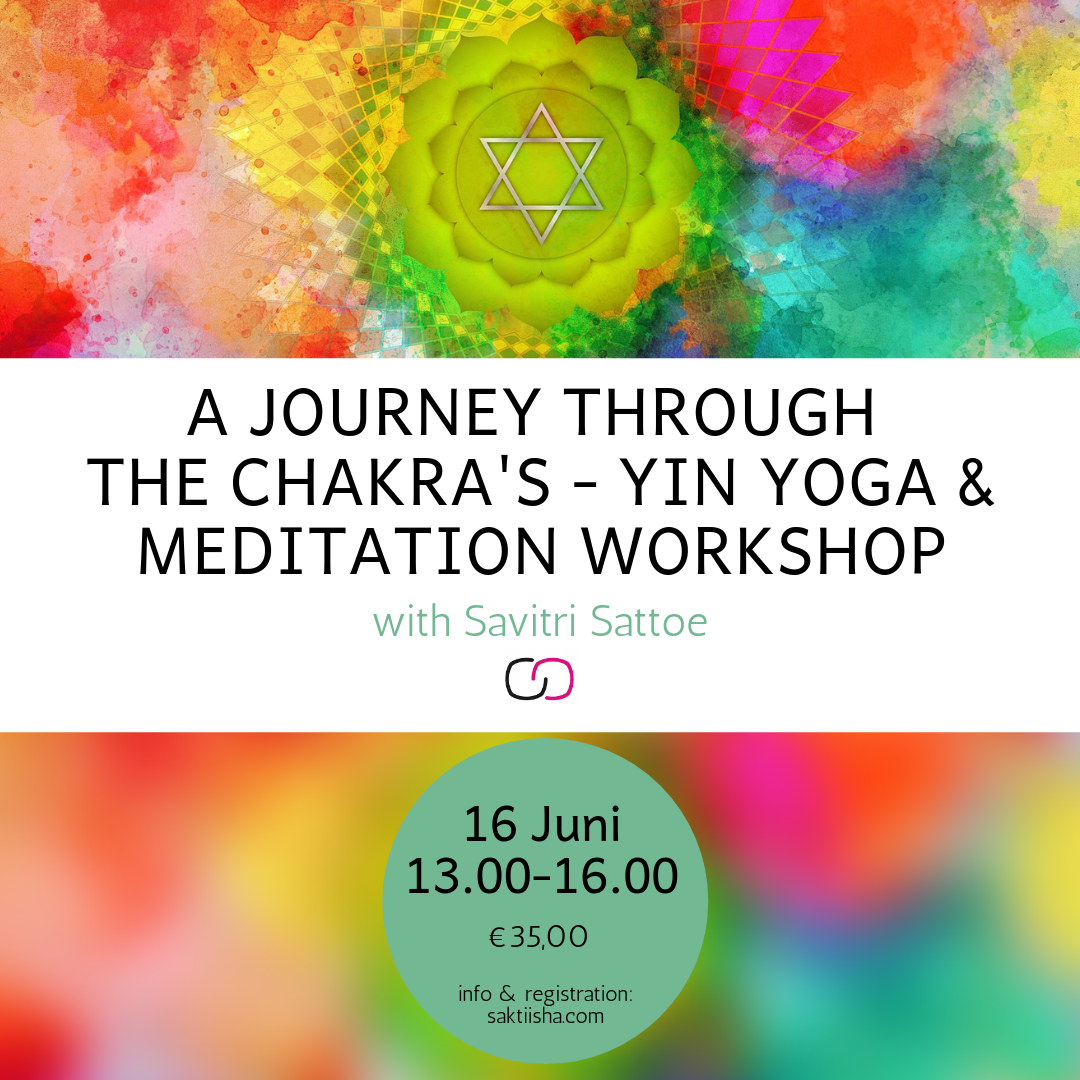 ---
Restorative "yin" Yoga is the polar opposite to the dynamic flowing classes ("yang" style) and a complement to them.
Restorative classes involve the use of "props" like pillows, bolsters, blankets and some other supports to make the physical body comfortable on the poses. By having the focus on the breath and working through areas of the body that habitually hold tension and stress, a deep release and relaxation can be experienced preparing the ground for meditation…Restorative Yoga is the counter-cultural experience of simply "being".
It is a practice for everybody and highly recommended for people with fibromalgia, chronical fatigue, muscular injuries and weight issues. It is also for yoga practitioners, beginners to advance who need to rest from a demanding yoga practice.
After preparing the body we will dive deeper into the silence within through Yoga Nidra and moving into the deep relaxation and meditation.