with Fi de Wit
Date: 28 September
Time: 19.00-21.30
Price:   € 35,00
Location:  saktiisha yoga centre
Group size: Max 12 participants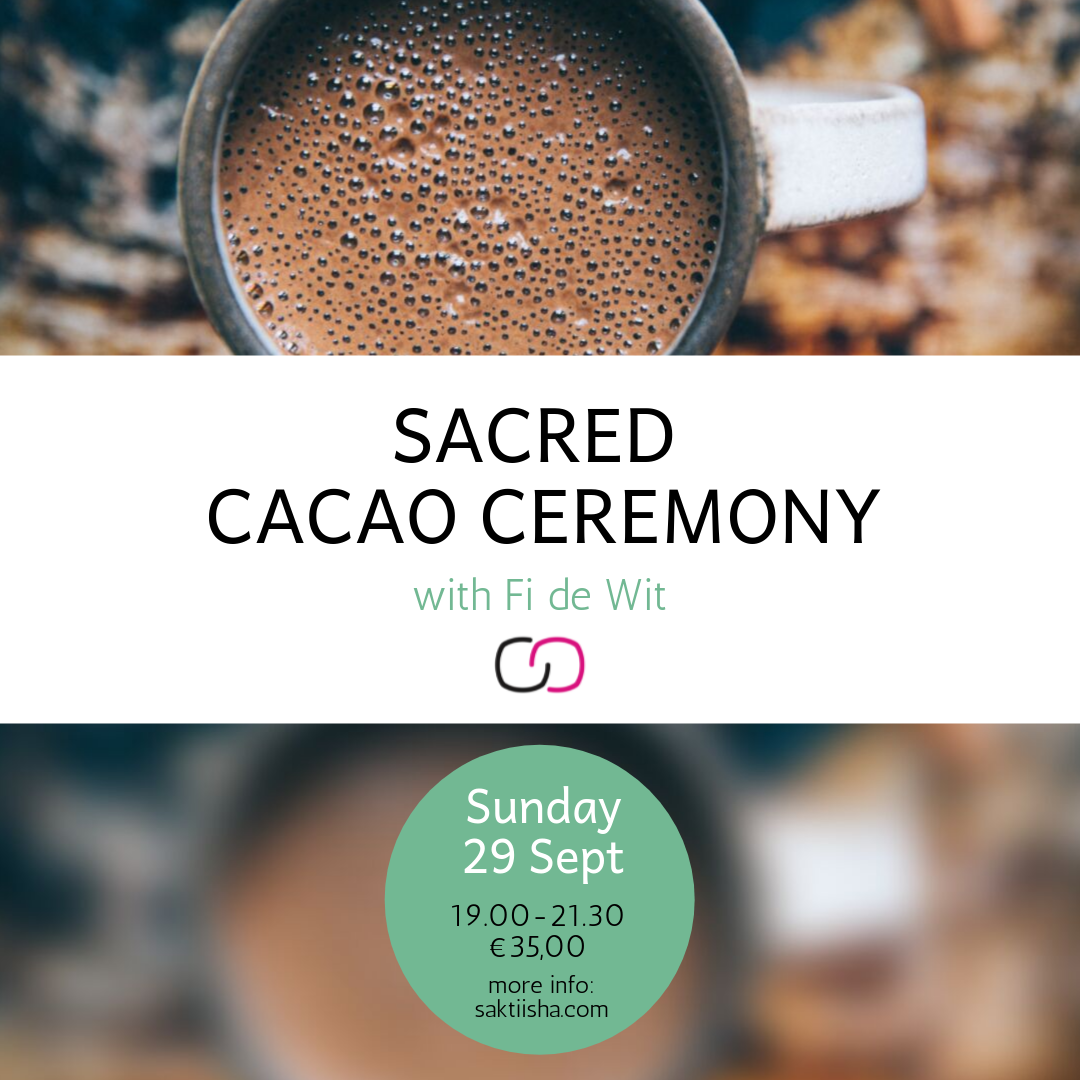 CACAO
Cacao is regarded as a sacred medicinal plant  and had been used for healing/ritualistic purposes for many centuries in ancient civilisations. Contemporary cacao that one consumes in daily life has been roasted and processed in a way that it has lost most of its health and spiritual benefits. Ceremonial cacao is grown and cultivated in the traditional way that the "spirit of cacao" and healing properties have been preserved. The active ingredients of the ceremonial cacao can work as a heart opener unlocking ones heart chakra, allowing us to sink into our bodies and connect to our heart in an authentic way. The cacao elixir is safe to drink and has no hallucinating effect.  
SACRED CEREMONY
This two and a half hour workshop brings together different elements of Expressive Movement combined with Yoga workshop introducing you to a unique form of self-expression, which utilises the modalities of movement, yoga and intention writing. It's an experience-based workshop where the emphasis is put on the inner process. The Expressive movement combined with Yoga is aimed to cultivate & expand your self-reflection and awareness of your body and mind. Creating the opportunity to feel a harmonious balance between thinking, feeling and behaving. Fi combines her expertise in Expressive Arts Therapy and the ancient wisdom of Yoga.  
GOOD TO KNOW
Wear comfortable/movable clothes
Don't eat too much food before the ceremony, as the effect of the Cacao might not be felt
If you are on antidepressant please contact us before hand as some antidepressant medication doesn't mix well with the cacao
Drink plenty of water during the ceremony. Headache may occur as cacao is a natural diuretic.
Register here